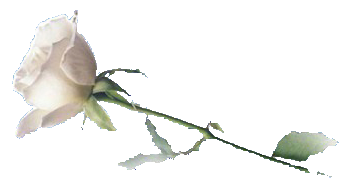 1996 December1/ DIE SCHÖNE UND DAS BIEST
June 29 1997 Raimund Theater Vienna Austria
As Biest
1996 December CHRISTMAS BELLS ´96 Das Weihnachtsmusical
Theater des Augenblicks Vienna Austria
Première Evening Special Guest Star
1996 December Guest in SELINA SCOTT SHOW NBC London UK
"When I Was A Boy"
1996 October 9 THE PHANTOM OF THE OPERA 10th BIRTHDAY CELEBRATION
Her Majesty´s Theatre London UK
As Guest Star
1996 December 24 Guest in "LICHT ins DUNKEL" ORF2 Austria
"Wie kann ich sie lieben" and "Chestnuts Roasting on an Open Fire"
1997 February 18 Guest Star in "KRONE FUßBALL GALA"
ORF-Theater Küniglberg Vienna Austria
"Die Schöne und das Biest" with Caroline Vasicek
1997 May 2 Guest star in CONFETTI-TiVi ORF1 Austria
"Die Schöne und das Biest" with Caroline Vasicek
1997 March 2 THE STYNE WAY
London Palladium London UK
Jule Styne´s various songs´ clips and "When I was a Boy"

1997 May 10 5th LIFEBALL
Rathaus Vienna Austria
Guest in Vivienne Westwood Fashion Parade
1997 October 4/ TANZ DER VAMPIRE
January 17 1999 Raimund Theater Vienna Austria
As Graf von Krolock
1997 May 31 TUNIER AUF DER SCHALLABURG
Schallaburg Austria
Guest in Radio Interview
1997 December 12 VERA 97 - Menschen de Jahres 1997 ORF1 Austria
"Totale Finsternis" with Conny Zenz
1997 & 2001 "LICHT ins DUNKEL" ORF2 Austria
December 24 Special Guest "Mother Teresa"
1998 January 14 RUDI KLAUSNITZER 50 Jahre BÜHNENPARTY
Theater an der Wien Vienna Austria
"As Time Goes By"
1998 February 28 WETTEN DASS..?
ZDF Production Duisburg Germany
"Einladung zum Ball"
1998 July 4 ZDF Musical Hitparade
Starlight Express Theater Bochum Germany
"Totale Finsternis" with Conny Zenz
1998 October 19 1998 INTERNATIONAL MUSICAL AWARD GERMANY
Stadthalle Messe Düsseldorf GmbH Düsseldorf Germany
1998 BEST ACTOR IMAGE AWARD
"Die unstillbare Gier" and "Totale Finsternis" with Conny Zenz
1999 January 28 BENEFIZKONZERT V. M. School
Wiener Metropol Vienna Austria
"Phantom of the Opera", "Gott ist tot", "Somewhere over the Rainbow"etc...
2000 January 14 TANZ DER VAMPIRE
Raimund Theatre Vienna Austria
Special Guest performance as Graf von Krolock before closing the show
in Vienna the following day January 15
2000 February 14 STEADMAN-HAWKINS ALL-STAR SKI CELEBRATION
Vail, CO USA
As Special Guest Star
2000 February 18 JEKYLL MEETS FRIENDS Jekyll&Hyde Birthday Gala
Bremen Musical Theater Bremen Germany
"Die unstillbare Gier", "Totale Finsternis" with Lyn Liechty
and "Some Other Time" with Ensemble
1999 Feb/March DER GLÖCKNER VON NOTRE DAME
Rehearsals as Frollo in New York, NY USA for the Berlin production
2000 August 18 JEKYLL & HYDE
Bremen Musical Theatre Bremen Germany
Press Conference with Ethan Freeman
1998 January/ INTERNATIONALER STEVE BARTON CLUB
January 1 2005 The former "Internationaler Steve Barton Club", and later called
"The Steve Barton Society", founded by his German-speaking fans

1998 December 6 FANCLUB PIANO CONCERT
Hotel Marriot Vienna Austria
2001 February 17/19 MUSICAL WORKSHOP
Final Presentation Performance at the Sofiensälen Vienna Austria
2001 April 27 DANCE OF THE VAMPIRES Reading
C. Studios New York, NY USA
2001 May 6 CELEBRATION of the PERFORMING ARTS C.o.P.A. 2001
Royal Albert Hall London UK
"If I Ruled the World", "Music of the Night" and
"All I ask of You" with Jan Hartley
1999 February 5 "BROADWAY NIGHTS" GALA "Winterfest 99"
River Dell High School Auditorium Oradell, NJ USA
As Guest Star. A duet medley of songs from Camelot with Felicity La Fortune, Titanic with Martin Moran, etc.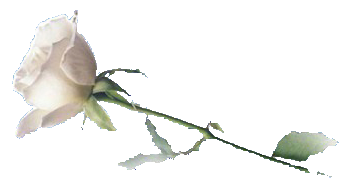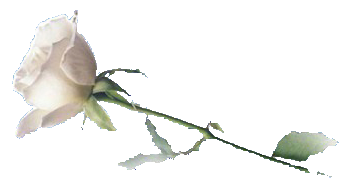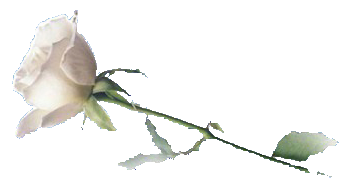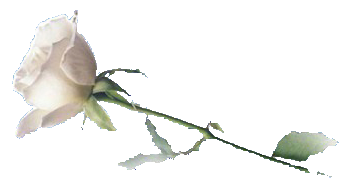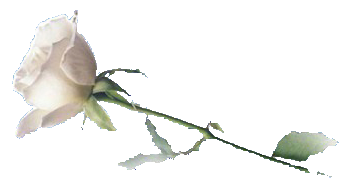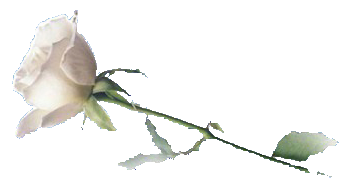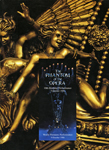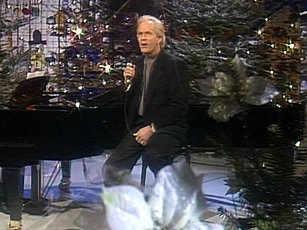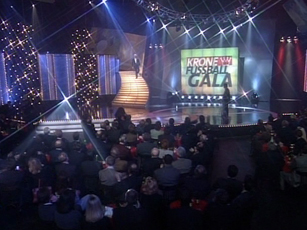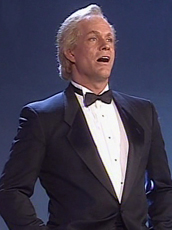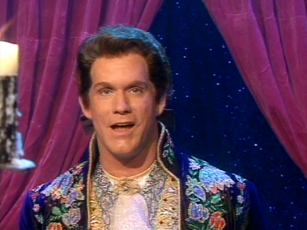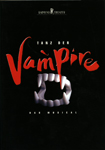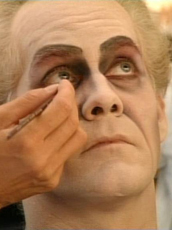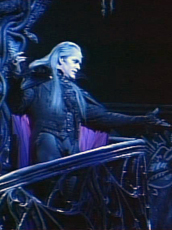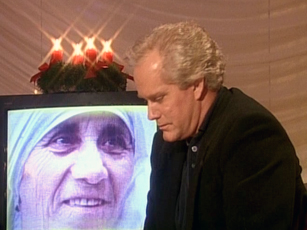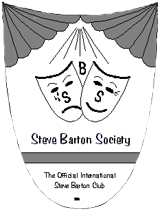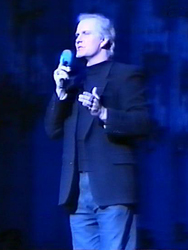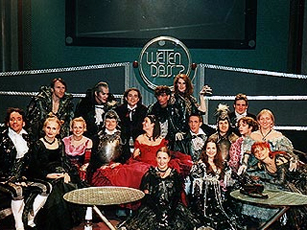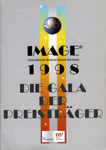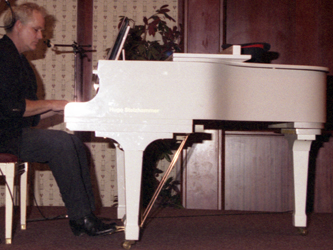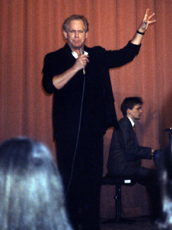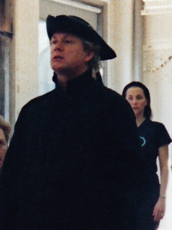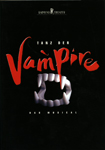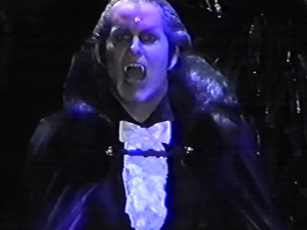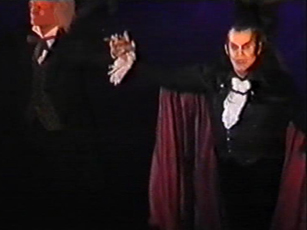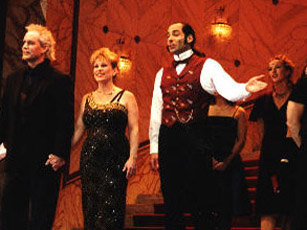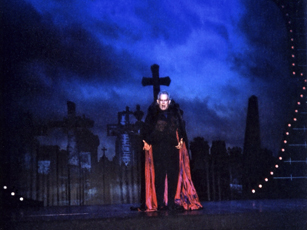 2000 September JEKYLL & HYDE Main Role Rehearsals for the
Bremen Musical Theater production Bremen Germany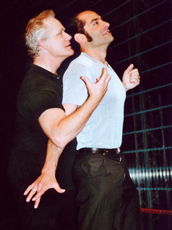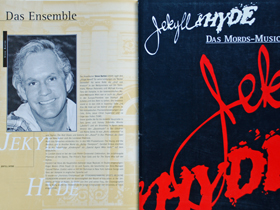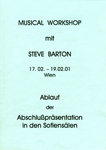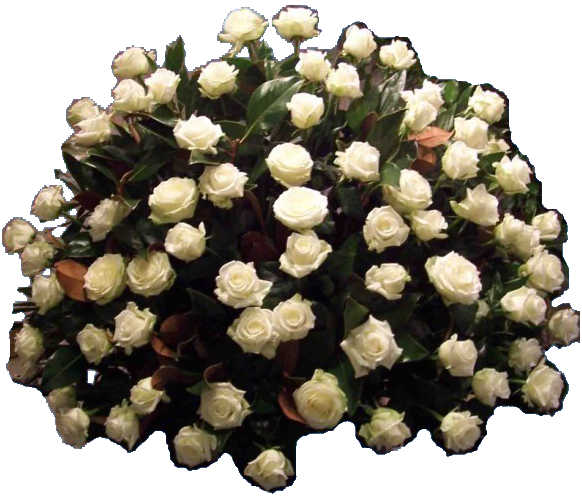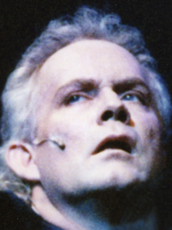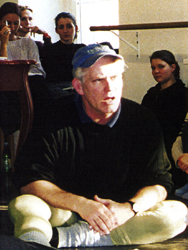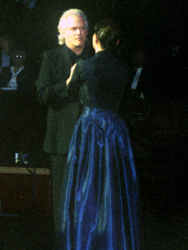 Copyright © 2009-2016, A Life Dedicated to the Stage <SteveBartonsWhiteRose@yahoo.com>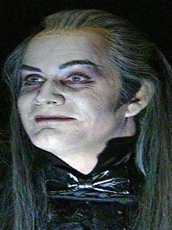 1998 January 20 Guest star in CONFETTI-TiVi ORF1 Austria
"Der Vampire & wir"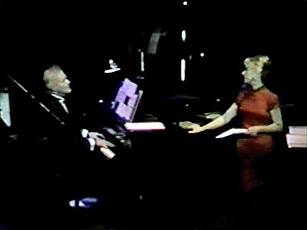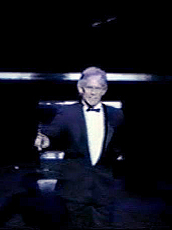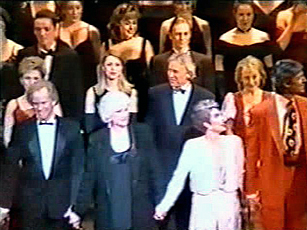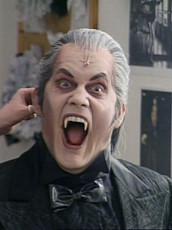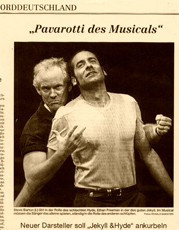 ©Hamburger Abendblatt (Aug 19, 2000)